Company Philosophy
Contribution and mutual prosperity

Individually contribute to society through the profession.
We aim to be a company, evaluate by customers as a valuable business partner.
We aim to growing together with customers for everlasting success.
Our goal is to create a pleasant and rewarding working environment to maximize job satisfaction and improve the quality of life our employees.
Company Profile
Company Name
Tokai System Co., Ltd.
Company Address

Head Office & Factory

1-26 Umeda-cho,Shimizu-ku,Shizuoka-shi,Shizuoka,
424-0948 Japan
TEL:+81-54-352-4156 / FAX:+81-54-352-4159

Okitsu Factory

725-42 Okitsu-Nakacho,Shimizu-Ku,Shizuoka-Shi,Shizuoka,
424-0204 Japan
TEL:+81-54-360-3188 / FAX:+81-54-360-3189

Oshikiri Factory

1795 Oshikiri,Shimizu-Ku,Shizuoka-Shi,Shizuoka,
424-0008 Japan
TEL:+81-54-625-6788 / FAX:+81-54-625-6789

Kanbara Factory

415 Kanbara kogane,Shimizu-Ku,Shizuoka-Shi,Shizuoka,
421-3212 Japan
TEL:+81-54-376-6388 / FAX:+81-54-376-6389

Subsidiary・Affiliated company

Shizuoka High-Tech Co., Ltd. Head Office & Factory

289 Kitawaki Shinden,Shimizu-Ku,Shizuoka-Shi,Shizuoka,
424-0051 Japan
TEL:+81-54-340-1273 / FAX:+81-54-340-1274

Shizuoka High-Tech Co.Ltd. Kitawaki Factory

309 Kitawaki Shinden,Shimizu-Ku,Shizuoka-Shi,Shizuoka,
424-0051 Japan
TEL:+81-54-376-5899 / FAX:+81-54-376-5881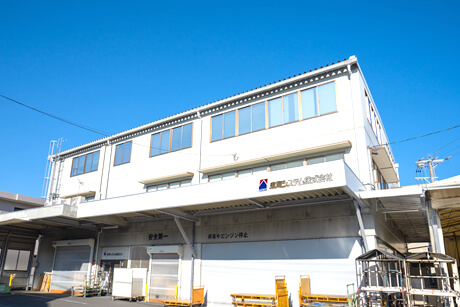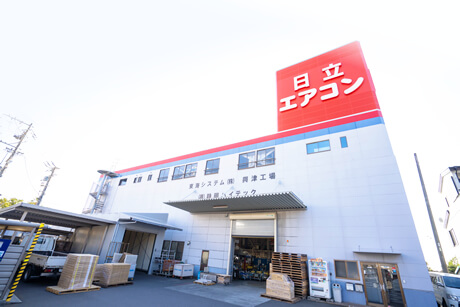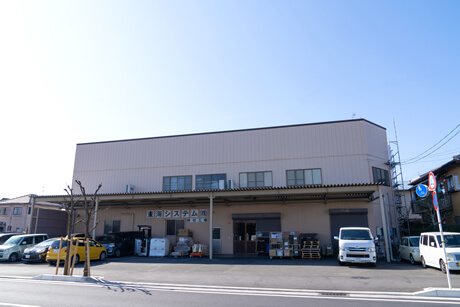 History of
Tokai System
Corporate History
| | |
| --- | --- |
| 1955 December | Established as Tokai Shoji Co., Ltd. in Minato-cho, Shimizu-city. |
| 1956 March | Became an agent of Shinko Electric Co., Ltd. and sells generators, electric motors and other electrical components to Miho Shipyard Co., Ltd. and Kawaguchi Iron Works Co., Ltd. |
| 1962 June | Started sales of chemical products and delivery to Hitachi, Ltd Shimizu factory. |
| 1969 December | The new head office is build in Shimizu Minato-cho. |
| 1985 November | Newly build a new chemical processing plant in-house. |
| 1990 December | Company name changed to Tokai System Co., Ltd. |
| 1991 November | Newly build and relocated to the current location. |
| 2008 October | Established Shizuoka High-Tech Co., Ltd. |
| 2010 September | Shizuoka High-Tech Co., Ltd. Moved to Okitsu, Shimizu-ku. |
| 2011 August | Build Okitsu factory. |
| 2015 March | Newly build Shizuoka High-Tech Kitawaki Factory. |
| 2016 December | Newly build Oshikiri Factory. |
| 2021 February | Shizuoka High-Tech Co., Ltd. Moved to Kitawaki Shinden, Shimizu-ku. |
| 2021 April | Established Dalian Tokai System International Trade Co. ,Ltd. |